Heydar Aliyev Avenue, 2 Baku, Azerbaijan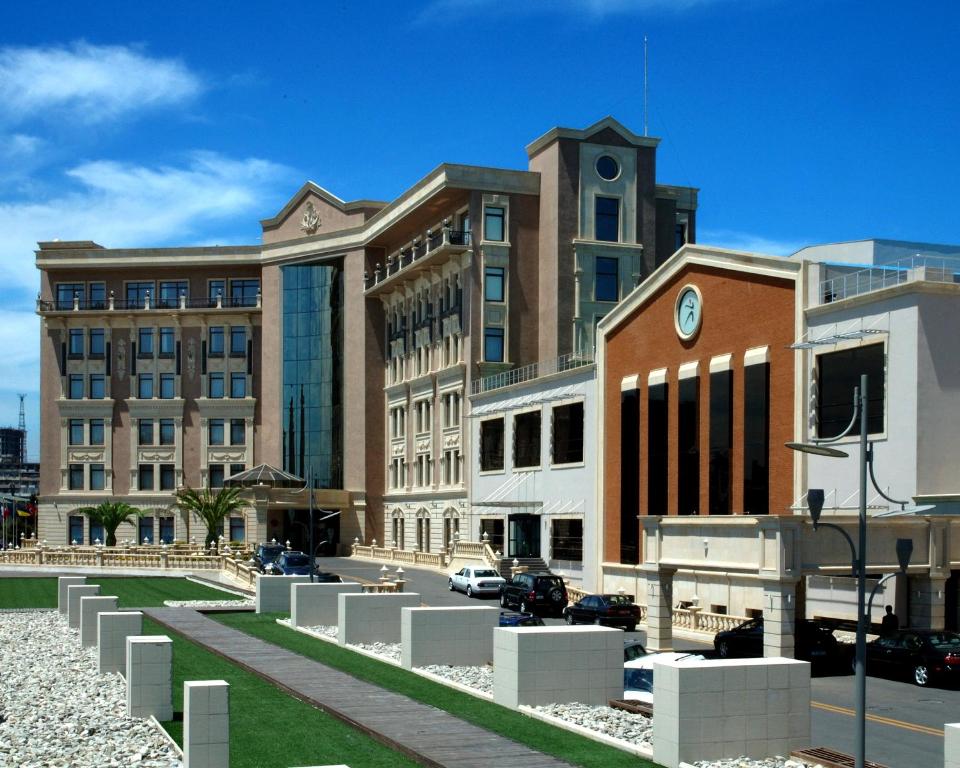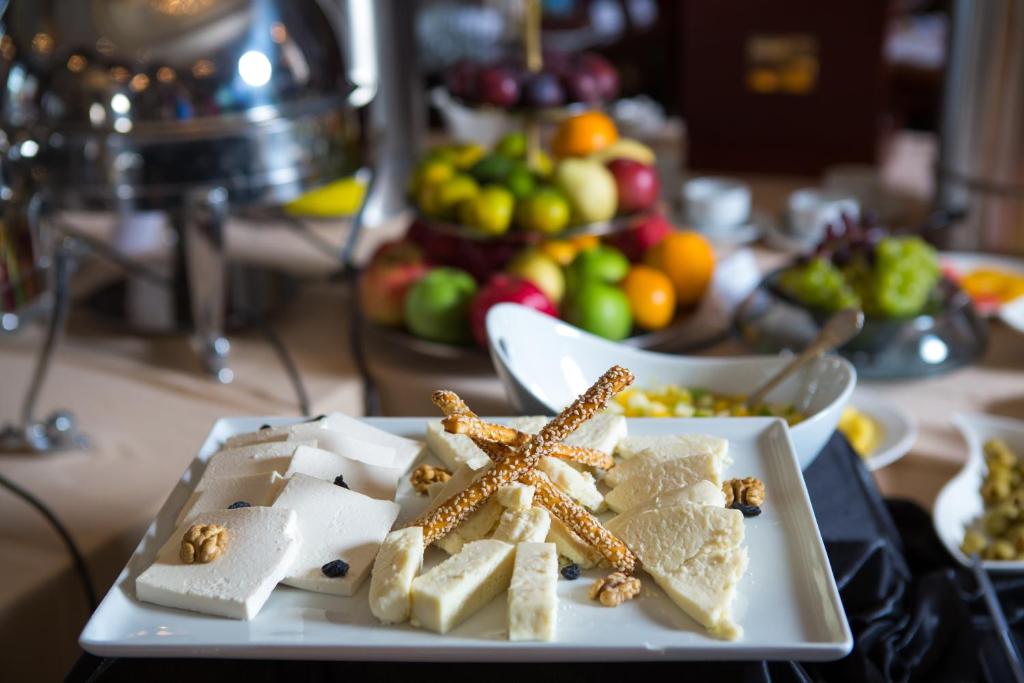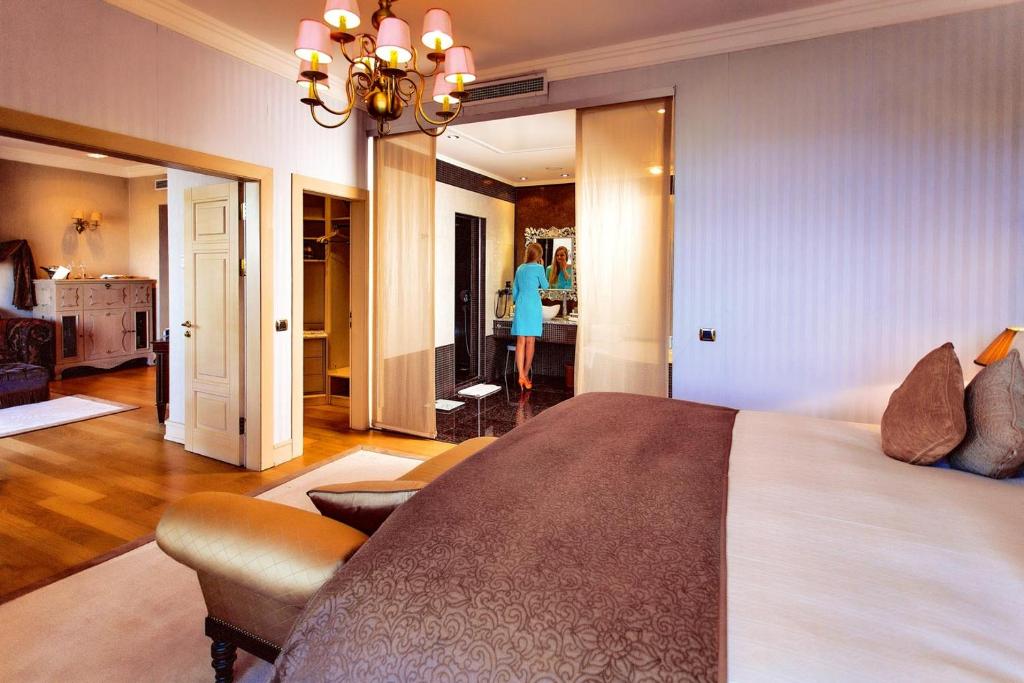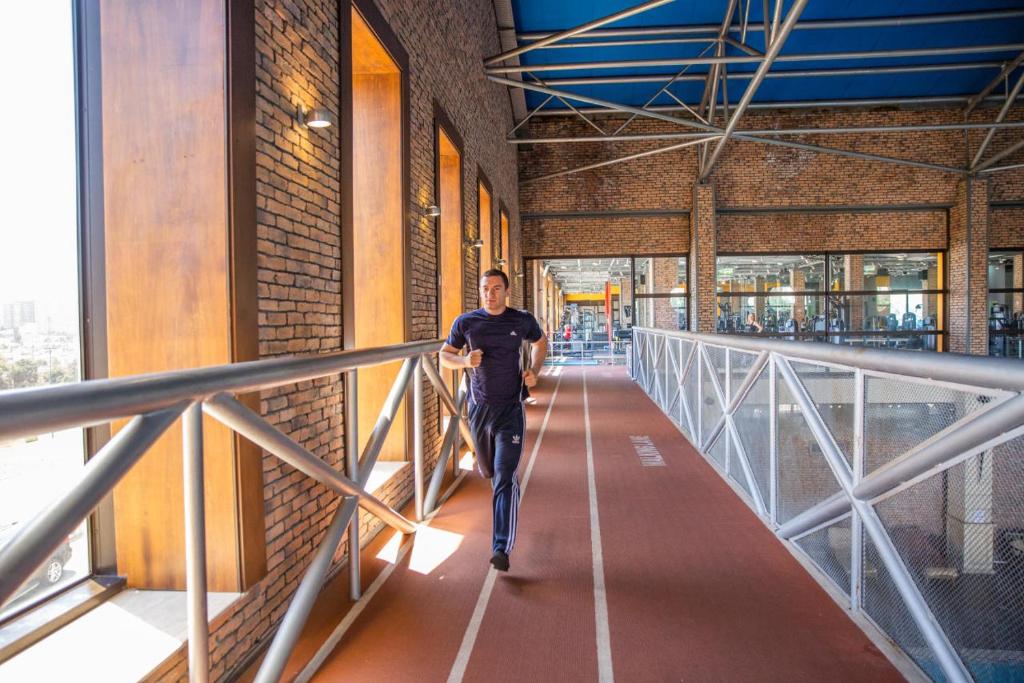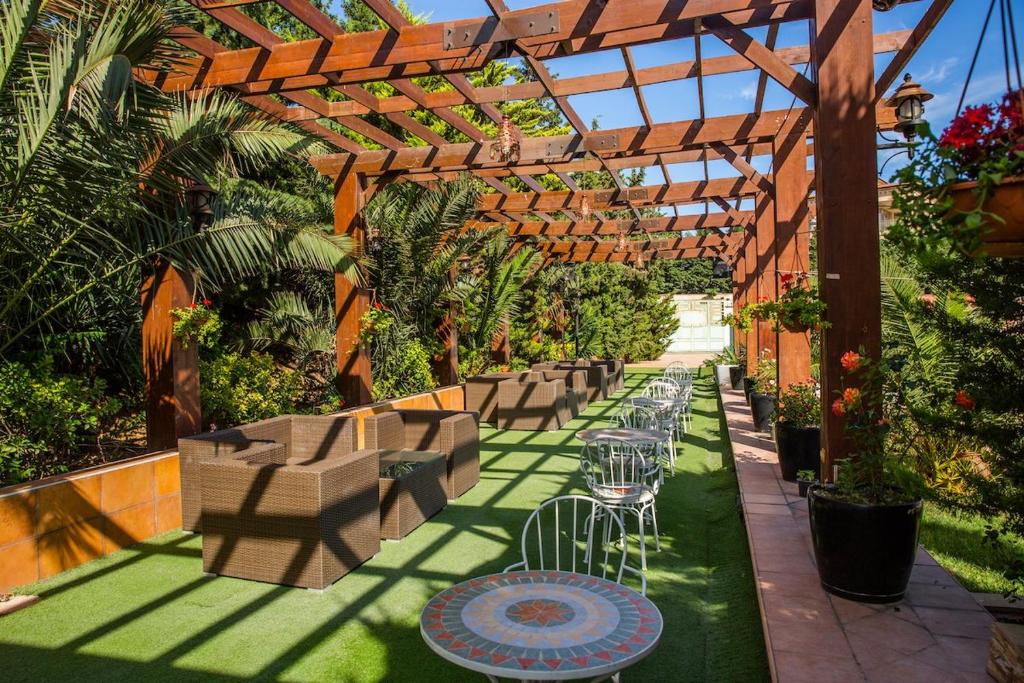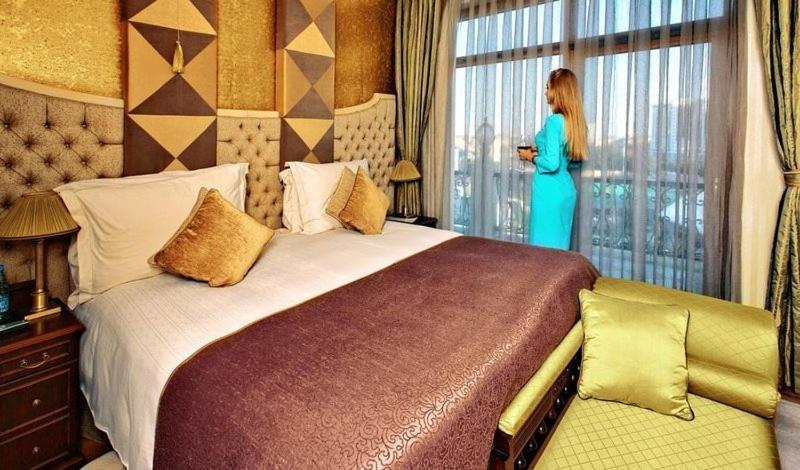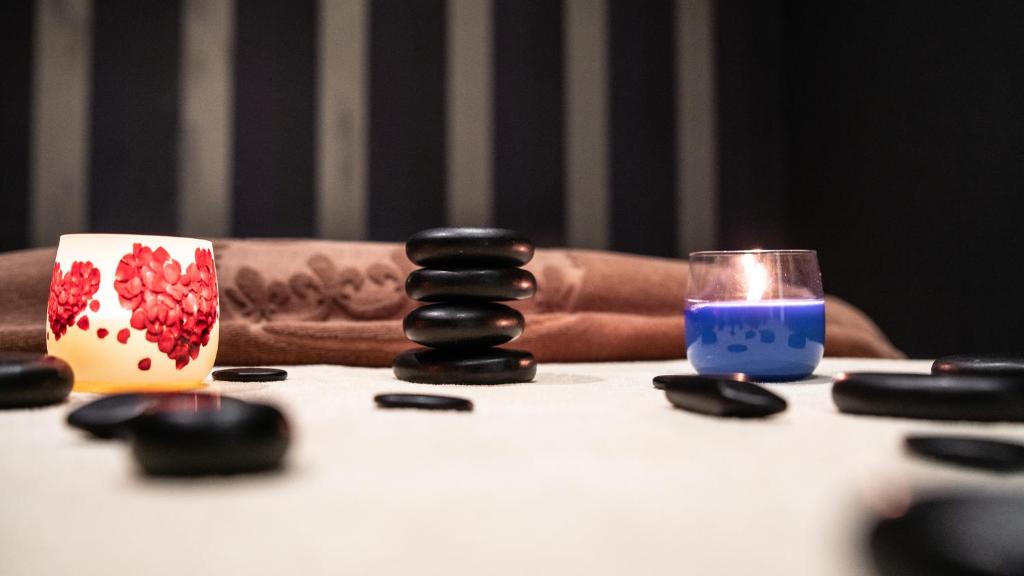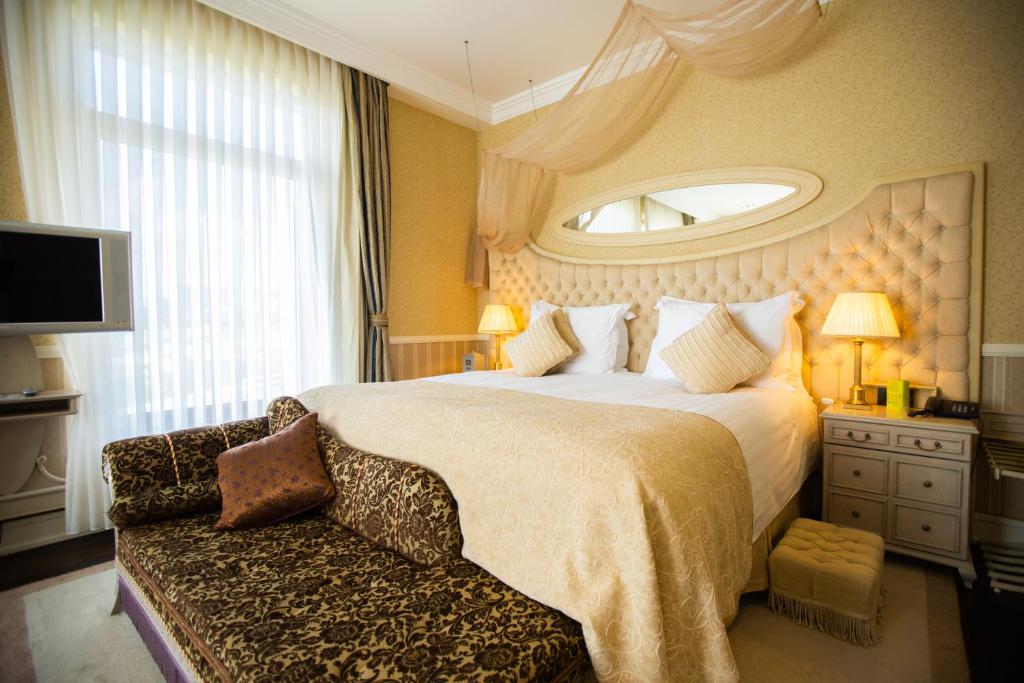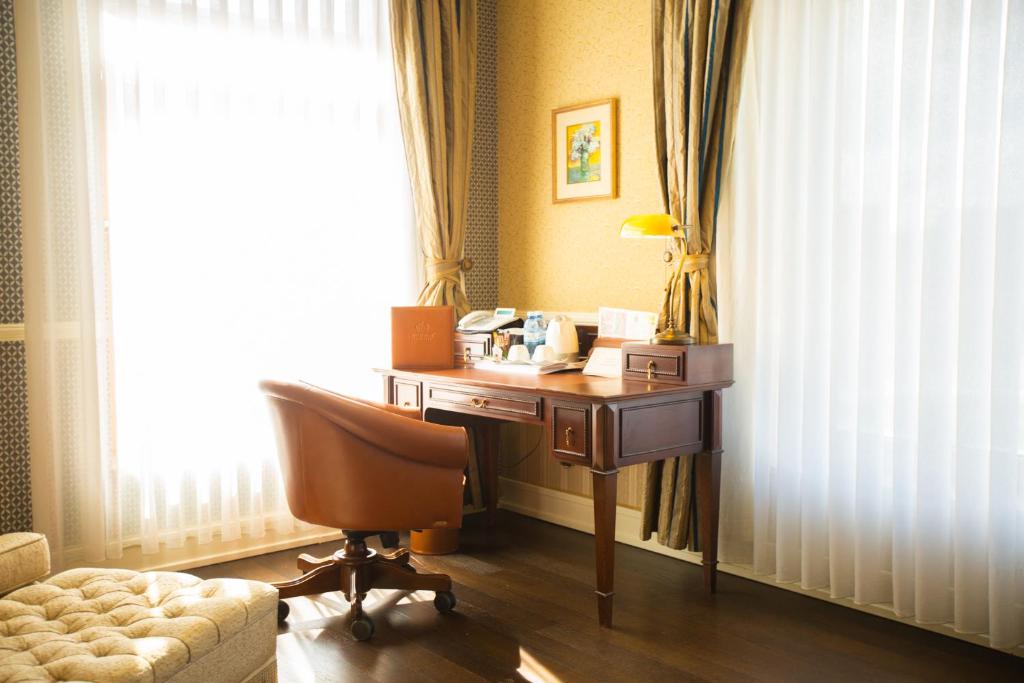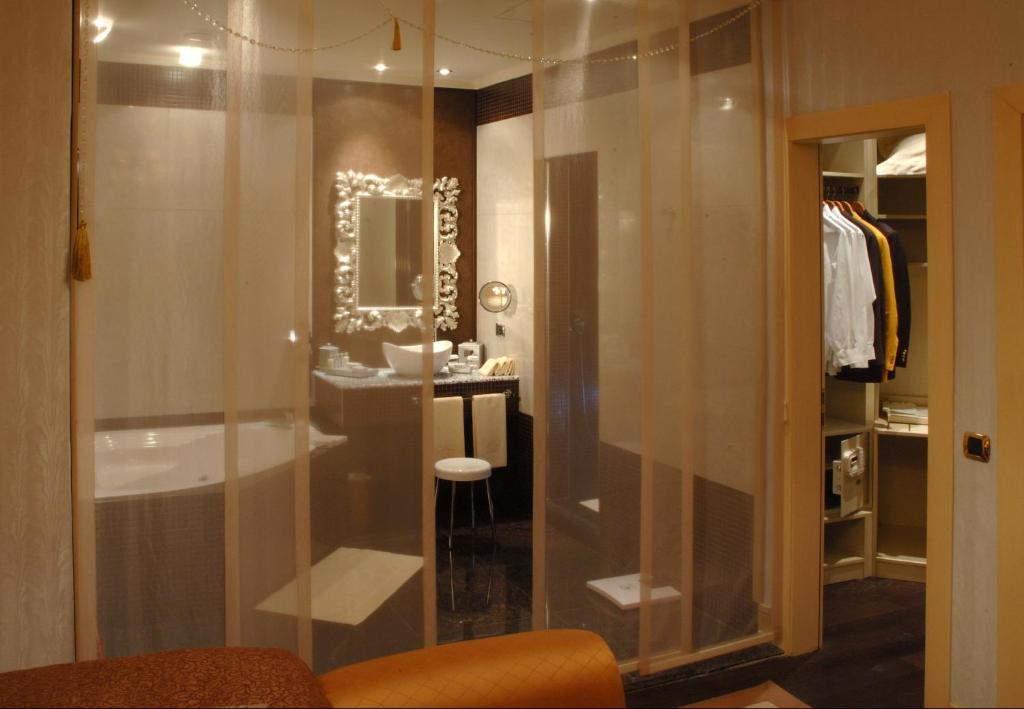 A luxurious and elegant hotel with 61 guest rooms and suites. All rooms are equipped with central air conditioning with individual climate control, electronic keys, personal safe, two-channel telephones with answering machine and loudspeaker, computer and fax connection, high-speed Internet, minibar, terry bathrobes and slippers in the bathroom, bath accessories and cleaning/ironing services, laundry, dry cleaning, concierge services, currency exchange, luggage assistance and secretarial services. The distance from the hotel to the airport is 23 km. Enjoy true comfort in the five—star Excelsior Hotel. It is the epitome of refined luxury, sophistication, chic and elegance. The hotel guarantees you a truly royal welcome. The hotel service has never been so perfect... The magnificent modern hotel building, similar to a royal residence, is located in the very center of Baku, close to its business district and entertainment district. The hotel welcomes you with luxury and richness of the interior – exquisite furniture, statues, tapestries, openwork lace wall molding, antique, as if antique furnishings. The Excelsior Hotel combines traditional hospitality based on the achievements of modern technologies. At your service is a fully equipped business center, all available means of communication – telephone, fax, Internet; massage rooms, SPA rooms and fitness studio; excellent saunas, relaxation rooms, sun terraces, tennis and squash courts, table tennis. The hotel has adult and children's, indoor and outdoor pools. And the restaurants and bars of the Excelsior Hotel are the most famous and luxurious in the whole of Baku. Number of rooms: There are 61 rooms in the hotel – each is decorated with a special grace and is an example of a classic elegant interior. The room fund includes rooms of the "standard" category (45 rooms) and rooms of the "suite" category (2 bedrooms, balcony, library, bathroom).
— bathroom
— TV+satellite TV
— line for internet
— climate control system
— mini-bar
— phone
— refrigerator
— 24-hour room service
-cleaning/ironing services
-laundry
-dry cleaning
-concierge services
-currency exchange
-help with luggage
-secretarial services
— restaurants
— bars
— business center
— fitness studio
— tennis court
— squash court
— saunas
— massage & SPA rooms
— rest rooms
— table tennis
— outdoor pool for children
— outdoor pool "Bbq"